(Rivista Internazionale - December 1995: The Order's hospitals and structures for the elderly in Germany - 1/5)

Health

The Order's hospitals and structures for the elderly in Germany

Karl-Ferdinand von Thurn und Taxis
President of the "Malteser Krankenhäuser und Heime"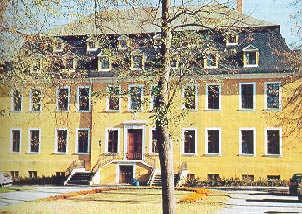 Räckelwitz."Malteserstift Räkelwitz", the Order's hospital structure in the region of Dresda with departments of internal medicine gynaecology and obstetrics.
With its enrolment in the register of associations on 22 October 1993, the «Malteser Werke e.V» association formally took over all the Order of Malta's hospital structures in Germany. These include nine hospitals, four nursing homes for the elderly and two palliative medicine departments, as well as a hospice and two day-hospices (under construction).

The hospitals and homes are among to the Order's oldest institutions in Germany.

They offer 2,200 hospital beds and 400 places in nursing homes, and all together employ 3950 health workers assisting almost 54,000 patients a year in hospitals and 360 in the nursing homes for the elderly.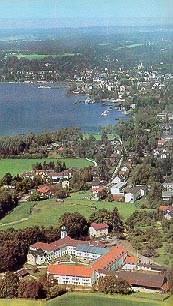 Percha. «Malteser Altenheim St. Josef Percha», residential care home for the elderly, situated in Stamberg, München.
In the directives for the hospitals and nursing homes issued in 1987 a great emphasis is laid on patients' needs, in line with the business strategy of a modern service enterprise. Patients must have the certainty that all the recognised forms of medicine, whether for diagnosis or therapy, will be used for their treatment. Primary importance is also attributed to Christian spirit and charity.
Helping ones neighbour should be a central point of the German Malteser structures. Their commitment is aimed at respecting and conserving the individuality and dignity of patients, personally helping them by giving them spiritual assistance, communication, and a qualified medical and nursing service, consciously avoiding extreme forms of «technical» medicines. Only a motivated and qualified staff can guarantee a service underpinned by Christian values.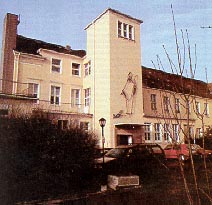 Bautzen. "Malteser Krankenhaus St. Benno" in the province of Dresden, has clinical surgery departments.
This is why the organisation of the Malteser hospitals and homes is becoming increasingly focused on the staffs personal motivation, individual ideas and initiatives. This means that the impulse necessary to implement the directives can come from the base. The target is an organisational, managerial and supervisory structure with the essential feature of performing a service focused on patients' needs backed up by Christian charity. It is also important that health workers do not only see their job as a way of earning a living, but as a lifestyle involving their whole personality and social environment.
When work and spirituality unite, faith can become a source of energy for those in the service of the sick.
These aspects can be further extended with staff in spiritual exercises.

next page
back to summary